The Good Foundation's position on GST applied to fresh food
21 Jul 2015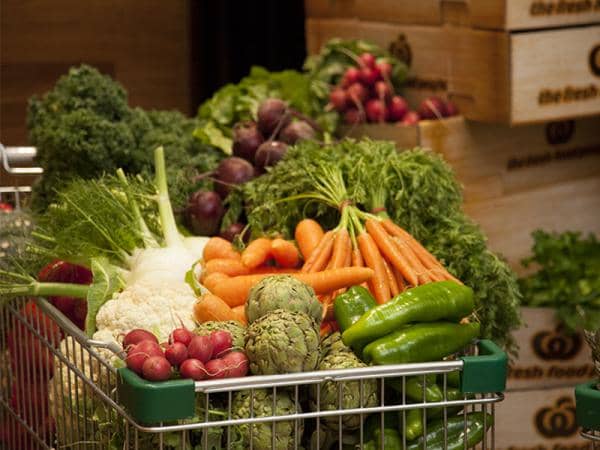 MEDIA STATEMENT:
For Immediate Release: The Good Foundation is calling on the Australian Government to preserve the GST exemption that currently applies to fresh food. As discussions on GST reform heighten, The Good Foundation is warning that any increase in the cost of fresh food will decrease fruit and vegetable consumption and have a dire effect on the health of all Australians as well as the Government's health budget.
Fruit and vegetable consumption in Australia is already at alarmingly low levels. Only 6% of Australian adults eat the recommended daily serves of fruit and vegetables.
Research has proven the protective benefits of a diet rich in fresh fruit and vegetables. With obesity and diet related disease at an all-time high in Australia, the population needs to be encouraged to eat more fresh food, not experience further barriers to consumption, particularly for low income families.
Increasing the cost of fresh food will have far reaching, long term effects on health and the Australian budget. Research has shown that if Australian's ate an additional two serves of vegetables per day, health care costs would be reduced by $71 million per annum. This would also lead to a reduction in the risk of stroke, coronary heart disease, diabetes and some cancers.
At a time when governments are scaling back investment in preventative health, the need to support healthy behaviours, such as fresh food consumption, is more crucial than ever. It is in the best interest of the nation for the Government to keep fresh foods GST free and continue to encourage people to trade processed food for fresh food.
The Good Foundation is a not-for-profit organisation which has partnered with Jamie Oliver to deliver Jamie's Ministry of Food throughout Australia.
Jamie's Ministry of Food is a practical solution to the problems associated with diet-related disease. The community-focused program inspires people to cook for themselves with a focus on fresh ingredients.
A recent evaluation, conducted by Deakin University and University of Melbourne has shown that participants who complete the back to basics home cooking skills program, were more confident in cooking meals from scratch, purchased and consumed more vegetables and spent less on take away foods and these results were sustained for at least 6 months after completing the course.
Elise Bennetts Acting CEO, The Good Foundation.