The Good Foundation states support of Jamie Oliver's documentary on sugar
03 Sep 2015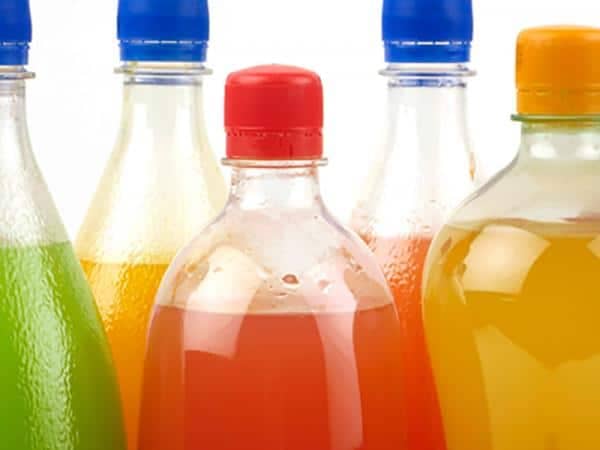 MEDIA RELEASE:
The Good Foundation fully supports Jamie Oliver's powerful one off documentary, Sugar Rush, which will air in the UK on 3 September 2015. The documentary explores the effects of consuming too much sugar, in particular the impact overconsumption can have on children, and investigates the huge contribution sugar is making to the rising levels of chronic disease on an international scale.
The Good Foundation supports Jamie Oliver's efforts to shine a spotlight on the impact of sugar consumption on our health. Sugar, in particular sugar sweetened beverages such as soft drinks and cordials, along with processed foods, are a strong contributor to weight gain, obesity and chronic disease worldwide, including in Australia. Research has shown that consuming 340ml of sugary drink a day (which equates to less than one can) increases your risk of type 2 diabetes by 22%.
"The 2007 Australian National Children's Nutrition and Physical activity survey found 47% of children aged under 16 had consumed sugar sweetened beverages," said Professor Peter Clifton, Professor of Nutrition at The University of South Australia.
At The Good Foundation we don't believe in drinking empty calories, we recommend eating tasty ones instead. And so the consumption of water in preference to sugar sweetened beverages is actively promoted in all Jamie's Ministry of Food Centres as part of the ongoing program delivery.
Practical cooking skills are one of many tools required to equip people to eat healthier food and reduce their consumption of salt, sugar and fats. The Good Foundation works to equip people with the cooking skills to make simple, nutritious, affordable meals from scratch in their own homes and reduce their dependence on processed and take away meals.
A recent evaluation, conducted by Deakin University and University of Melbourne has shown that participants who complete the back to basics home cooking skills program, were more confident in cooking meals from scratch, purchased and consumed more vegetables and spent less on take away foods and these results were sustained for at least 6 months after completing the course.
The Good Foundation looks forward to introducing children to the fun of cooking and inspiring them to cook nutritious and simple meals with the launch of our new program, Jamie Oliver's Learn Your Fruit and Veg.
Jamie Oliver stated that "Chronic disease and childhood obesity are crippling health issues in Australia as well as in the UK. Australia is such a beautiful country, with an abundance of great fresh produce and opportunities to indulge in a healthy lifestyle. We need to join together to celebrate healthy food and home cooking, to ditch the soft drink and take away and fight for a healthier future for our kids".
Sugar Rush is Scheduled to air in Australia Sunday, September 20 on Network Ten. www.thegoodfoundation.com.au
Interview candidates;
Elise Bennetts, Acting CEO, Jamie's Ministry of Food & The Good Foundation
Professor Peter Clifton, Professor of Nutrition at The University of South Australia