Join the Movement – Keep Cooking Skills Alive!
09 Sep 2010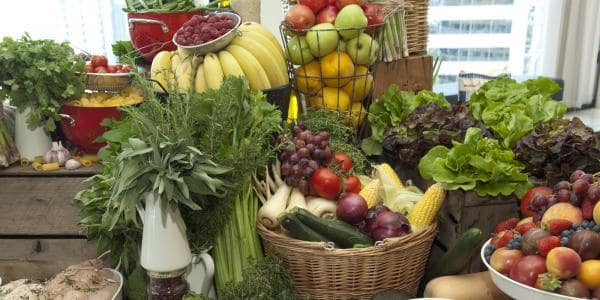 JAMIE'S MINISTRY OF FOOD AUSTRALIA WILL LAUNCH A NEW INITIATIVE TODAY IN THE GOOD GUYS STORES NATIONALLY. THE "JOIN THE MOVEMENT" CAMPAIGN IS DESIGNED TO GARNER THE SUPPORT OF 100,000 AUSTRALIANS AND ULTIMATELY THE FEDERAL GOVERNMENT.
Aptly named, "Join the Movement" targets everyday Aussies who believe in good food for better nutrition and better health. It encourages them to join Jamie Oliver in his quest to improve the cooking skills of all Australians by implementing Ministry of Food centres across the country.
With the support of the Australian public, Jamie Oliver and his Ministry of Food will attempt to urge the federal government that the Ministry of Food is a vital and practical way to help solve a major health crisis and must have investment.
Supporters can sign up to the Movement by simply visiting The Good Guys. Each store has a ,,Join the Movement" booth in which supporters can join Jamie Oliver in his fight against obesity, by completing a postcard with their details and post it in the box provided.
Jamie"s Ministry of Food Australia will keep track of the progress at www.jamiesministryoffood.com and once 100,000 people have joined the revolution, deliver the postcards to Government House to lobby for ongoing support and to assist with the set up Jamie"s Ministry for Food centres all over Australia.
When asked how people can help Jamie"s Ministry of Food Australia, Jamie Oliver says "Ministry of Food is all about getting people cooking again. I want to show you that anyone can learn to cook – and that it's fun, cool, can save you money and help you, your family and friends to live a healthier life. Help me start a food revolution and ,,Join the Movement" at your local Good Guys store and follow Jamie"s Ministry of Food Australia on Facebook or Twitter."
The mission of Jamie"s Ministry of Food is to provide an engaging community focused programme that teaches basic cooking skills and good nutrition to non-cooks all over Australia, regardless of age, demographic or ethnicity, to improve their quality of life and health.
Implemented by The Good Foundation, Jamie"s Ministry of Food Australia, hopes to build, equip and run permanent and mobile community-based centres around Australia. Like the centres already set up in the UK and the USA, they will be good food ,,hubs", where cooking lessons are conducted and information distributed to teach the Australian public how to cook good food.
Jamie"s Ministry of Food Australia aims to empower people, by teaching them the knowledge and skills to improve their eating and cooking behaviour, to make positive short and long-term changes to their lives.
For more information, please contact:
Camilla Speirs 03.9282.9104 or camillaspiers@thegoodfoundation.com.au