JMOFA and The Gordon partner to deliver food education to Geelong
25 Sep 2019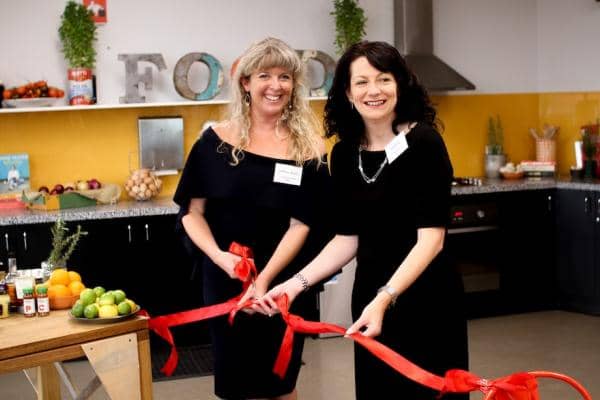 Jamie's Ministry of Food (JMoF) and The Gordon have today announced a new partnership that will see them join forces to promote healthy eating across the Geelong region.
JMoF, which is delivered by The Good Foundation in Australia, has already taught cooking skills to 48,000 people nationally, including 10,000 Geelong locals, and will now continue to grow this number from its new home embedded in a TAFE environment.
JMoF is a hands-on cooking course, using Jamie Oliver's recipes and his philosophy on cooking, buying, storing and eating good, fresh and healthy food. The new partnership will involve 18 cookery and hospitality apprentices and trainees from The Gordon. Participants from the community will learn delicious recipes, essential cooking skills and techniques and nutrition tips in their 90-minute weekly classes.
"Geelong is an incredibly important region for us. We have already taught thousands of locals how to cook nutritious and affordable meals from our previous Moorabool St location in Geelong," said Siobhan Boyle, CEO of The Good Foundation.
"Through this new partnership, we can't wait to continue delivering an accessible food education to people living in the region. We look forward to keeping cooking skills alive and inspiring more people to establish lifelong good food habits through healthy eating and The Gordon provides us with the perfect home from which to do this," continued Miss Boyle.
Lisa Line, Gordon CEO, said "This is such an important initiative to continue in our community. Having had thousands of participants undertake the training, many individuals and families have benefited with a new appreciation for healthier food choices, along with some of those brilliant Jamie Oliver tips on how to make delicious food easily. Now based at The Gordon, our apprentices and trainees are really excited to be a part of Jamie Oliver's Ministry of Food Project."
In support of the program, the Victorian Government will provide $1.7 million from its Workforce Training Innovation Fund to help fund the program and enable participants from the Geelong region to engage with the program, as well as supporting access to educational opportunities that improve the well-being of the community.
JMoF will initially be based at The Gordon's Geelong Technical Education Centre (GTEC) at the East Geelong Campus, with students given the opportunity to attend and be part of the program.