JMOF launches Food Relief Program to help the Ipswich community rebuild from the recent floods
30 May 2022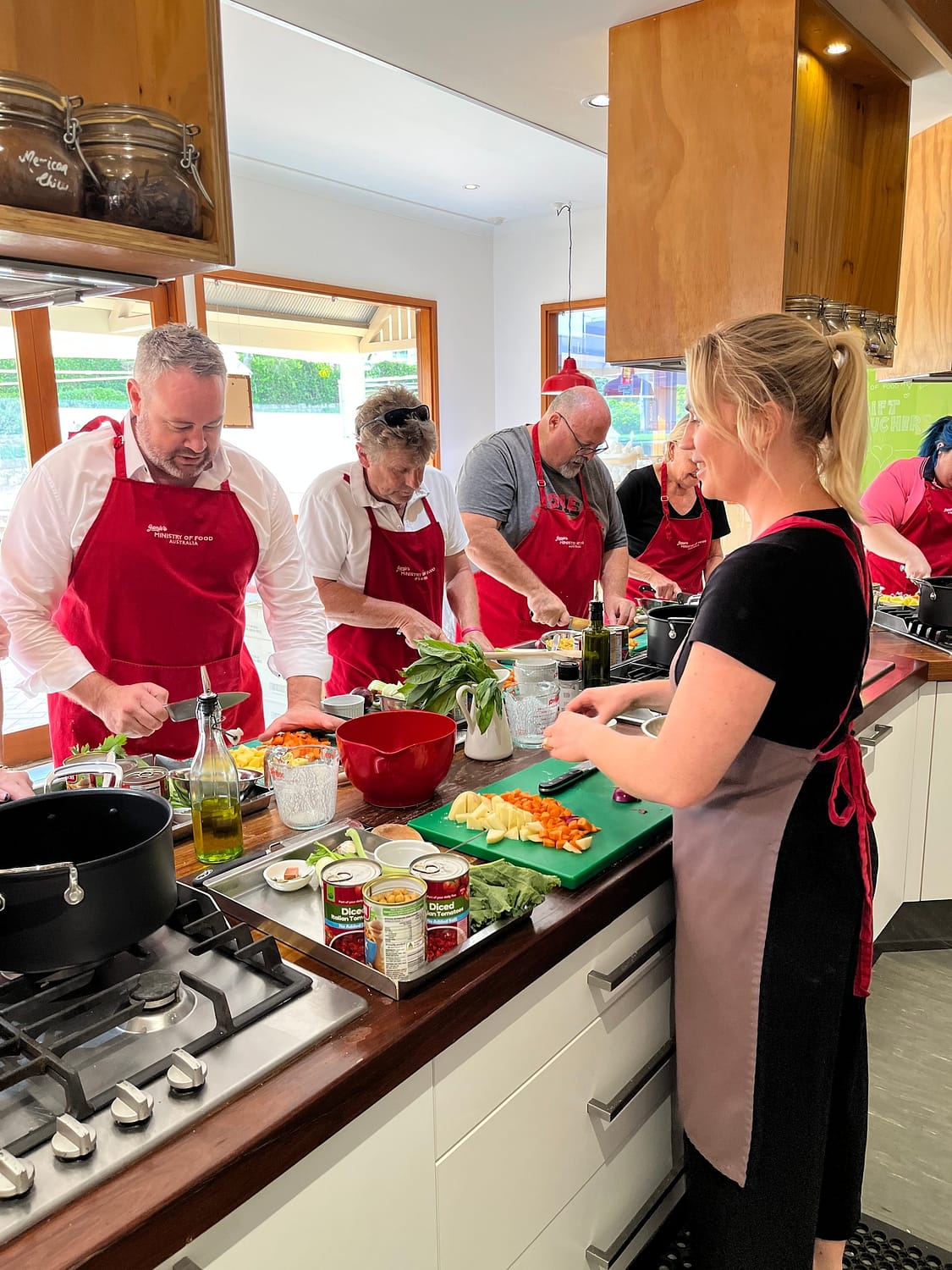 The JMOF Ipswich Centre opened up its doors to those impacted by the devastating February 2022 floods to offer victims free Flood Relief classes.
Hundreds of people in Ipswich found themselves deemed homeless or without access to basic utilities, and as a longstanding member of this community The Good Foundation knew we needed to help.
In partnership with Health and Wellbeing Queensland (HWQLD), we launched free Food Relief classes for flood victims in our Ipswich centre. These classes gave our community members a safe space where they could come together to cook a meal for themselves and their family. We also provided everyone who attended a take-away care package that included food, containers, cutlery, a Tefal pot of pan, dry goods for their pantry, and toiletries.
Overall we:
Helped 225 community members impacted by the floods
Prepared and cooked over 900 delicious meals
Results from the Flood Relief program include: 
88% of participants surveyed were directly impacted by the floods.
76% of those surveyed said that they found this activation valuable
All surveyed said that they'd like to see this continue