Jamie's Ministry of Food helping Australians with diabetes
15 Jul 2016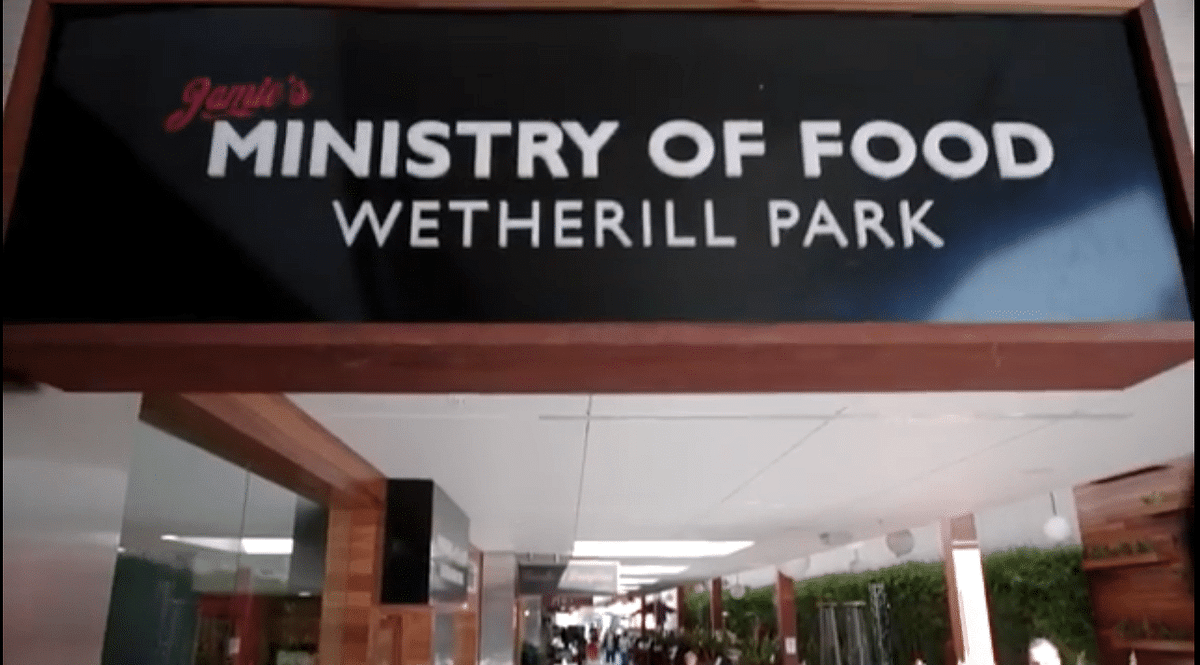 MEDIA RELEASE:
Click here to view our new diabetes video https://www.youtube.com/watch?v=Xec97mtSjjs
In conjunction with Diabetes New South Wales and in acknowledgement of National Diabetes Week 2016, Jamie's Ministry of Food Australia, has today released a video which investigates how Australian's dealing with diabetes can better manage the disease by eating more fresh food and learning to cook for themselves.
Diabetes is now one of the biggest challenges facing Australians and our health system. The ABS National Health Survey 2014-15 reported 1.2 million (5.1%) of Australians suffer from Diabetes and according to the Australian National Diabetes Strategy 2016-2020, diabetes is costing Australia $14 billion per year. Food education is therefore crucial in order to manage Type 1 and Type 2 diabetes.
Jamie's Ministry of Food has worked closely with Diabetes NSW through Jamie's Ministry of Food Wetherill Park kitchen at Stockland Wetherill Park to host special classes for people learning to manage both Type 1 and Type 2 Diabetes. The classes discussed how fresh food, cooking skills and healthy eating are crucial for managing diabetes and minimising the impacts of the disease.
"Diabetes is the fastest growing diet related disease in Australia, increasing at a faster rate than other chronic diseases such as heart disease and cancer. Community programs such as Jamie's Ministry of Food, focus on the delivery of key information in combination with practical skills to assist with chronic disease prevention and management in order to live longer, more fulfilling lives. " said Jamie's Ministry of Food Australia CEO, Elise Bennetts.
The Good Foundation, which delivers Jamie's Ministry of Food in Australia, teaches people to cook from scratch with fresh food. The program is known for its founder, chef and campaigner, Jamie Oliver who believes we have lost the art of home cooking which has led to an adverse effect on our health and the future health of our children.
"Also, it's absolutely imperative that the new Federal Government makes diabetes prevention a number one priority. There's also a need to give full consideration to the introduction of a sugar levy, as one of the ways that sugar sweetened beverage consumption can be reduced", said Elise Bennetts.
Sturt Eastwood CEO of Diabetes NSW said, "It's all about moderation and eating natural, healthy and good food."
The Jamie's Ministry of Food and Diabetes NSW video is a great example of efforts being made to address Australia's diabetes issue and the work being done at community level in recognition of improving the future health of Australians.
Jamie's Ministry of Food is a practical solution to the problems associated with diet-related disease. The community-focused program aims to inspire people to get back to basics in the kitchen. It's about teaching people to start cooking for themselves once again and equipping them with some simple skills and knowledge. The program empowers change in the way they and their families eat, and how they think about food. Jamie's Ministry of Food is about addressing the big health issues facing the nation through a common sense approach that is simple and effective.
The program has been proven to work. Research funded by Queensland Health and conducted by Deakin University and University of Melbourne showed that participants who take the course purchased and consumed more vegetables, spent less on take away foods and changed their cooking and eating behaviours. This was sustained for 6 months after completing the course.
The Good Foundation is a not-for-profit organisation which has partnered with Jamie Oliver, principal partner, Woolworths and founding partner, The Good Guys, to deliver Jamie's Ministry of Food throughout Australia. Jamie's Ministry of Food is also supported by QLD Health in QLD, Stockland in NSW and QLD, Colonnades Shopping Centre and City of Onkaparinga in SA and Edith Cowan University in WA.
For bookings and more information on Jamie's Ministry of Food visit www.jamiesministryoffood.com
For additional information please contact:
Camilla Speirs, PR Manager, Jamie's Ministry of Food Australia
e: camillaspeirs@thegoodfoundation.com.au m: 0409 359 339