Jamie's back to basics cooking skills program increases vegetable consumption
15 Oct 2014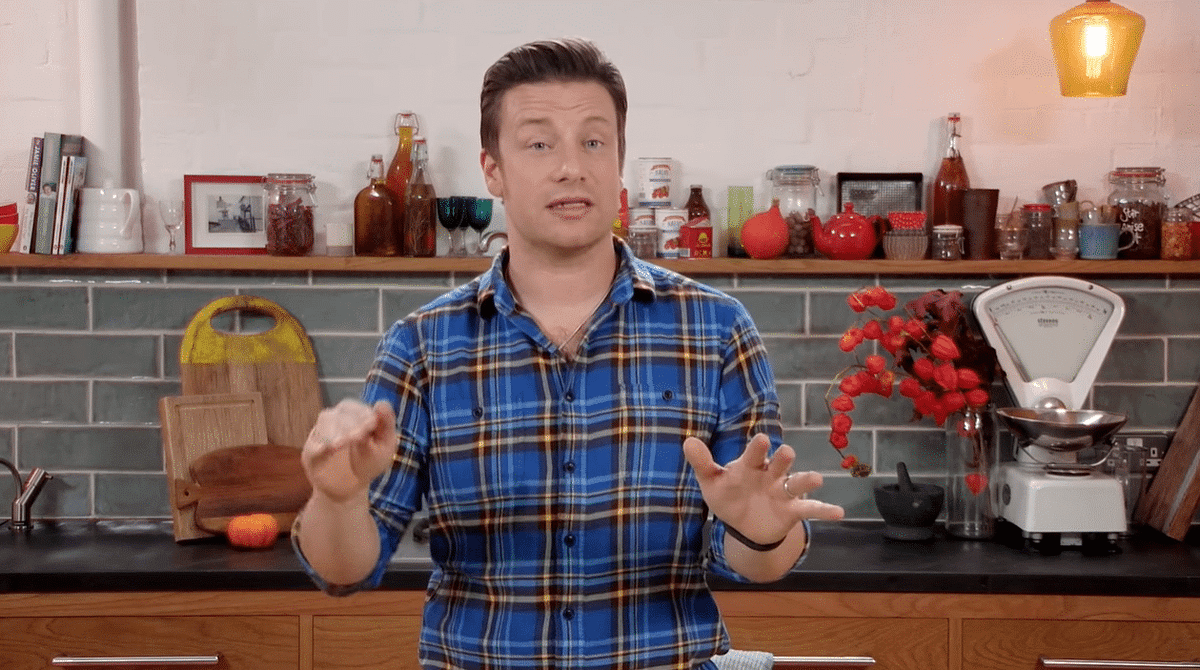 JAMIE OLIVER'S BACK TO BASICS HOME COOKING SKILLS PROGRAM, JAMIE'S MINISTRY OF FOOD, HAS SHOWN THAT PARTICIPANTS WHO COMPLETE A 10 WEEK-COOKING COURSE, INCREASED THEIR VEGETABLE CONSUMPTION AND CHANGED THEIR COOKING CONFIDENCE AND COOKING AND EATING BEHAVIOURS.
The comprehensive evaluation, conducted by Deakin University and University of Melbourne, has shown that participants were more confident in cooking meals from scratch, purchased and consumed more vegetables and spent less on take away foods. This was sustained for 6 months after completing the course.
Jamie is thrilled the evidence supports his ambition to change people's lives, through changing the way they shop, cook and eat.
"This is all we wanted to do, this is what we wanted to achieve. Whether the program is delivered in Ministry of Food centres, workplaces or schools, it's really important we teach people how to cook and how to shop to live a longer, healthier and happier life," said Jamie.
A member of the research team conducting the evaluation, Professor Boyd Swinburn of Population Health at Deakin University, said that there was a real need for evidence that community-based programs could improve cooking confidence, create sustained healthier eating patterns and provide wider personal and family benefits.
"The increase in vegetable intake by more than half a serve is an important finding in light of current trends in declining vegetable intake across Australia. There is growing evidence of the protective benefit of increased vegetable intake for the prevention of certain diseases such as coronary heart disease and stroke. While half a serve a day may not sound much, if it is sustained it may reduce the risk of heart disease."
The Good Foundation and Queensland Government commissioned Deakin University and the University of Melbourne to conduct the evaluation with the aim of exploring the impact and participants' experiences of the program. Queensland Government was the first government to fund the program in 2011, committing $2.87 million over three years, to help establish Australia's first Centre and Mobile Kitchen in Queensland.
Health Minister Lawrence Springborg said it was encouraging to hear Queenslanders were adopting healthier behaviours.
"Our aim is to make Queensland the healthiest state and everyone can do something to improve their health and wellbeing.
It's all about making simple changes every day and eating more vegetables is a great place to start," Mr Springborg said.
Key findings also included;
Participants reported an increase in confidence and self-esteem
Participants gained new cooking skills and an increase in food knowledge
Participants changed behaviour in relation to the frequency of cooking more meals from scratch at home and reducing weekly takeaway consumption
There was a positive shift in elements of participants' knowledge, attitudes, beliefs, satisfaction and enjoyment of cooking and healthy eating; and
The program had some flow on benefits in bringing families together to the share a meal around the table
Jamie's Ministry of Food is a community-focused program aiming to inspire people to get back to basics in the kitchen. By teaching people to cook with fresh ingredients and equipping them with simple skills and knowledge, the program empowers change in the way families eat and think about food. Participants learn Jamie's hints and shortcuts to cooking simple, healthy, affordable and tasty meals.
The Good Foundation is a not-for-profit organisation who partnered with Jamie Oliver and The Good Guys to bring Jamie's Ministry of Food to Australia in 2010. The Good Guys provided seed funding to kick start the program in Australia.
For additional information and to view Jamie's video, please visit www.jamiesministryoffood.com
For media enquiries and requests please contact:
Camilla Speirs Mob: 0409 359 339 e: camillaspeirs@thegoodfoundation.com.au